The original sketch was
this
, and 10 hours later, we arrive at this: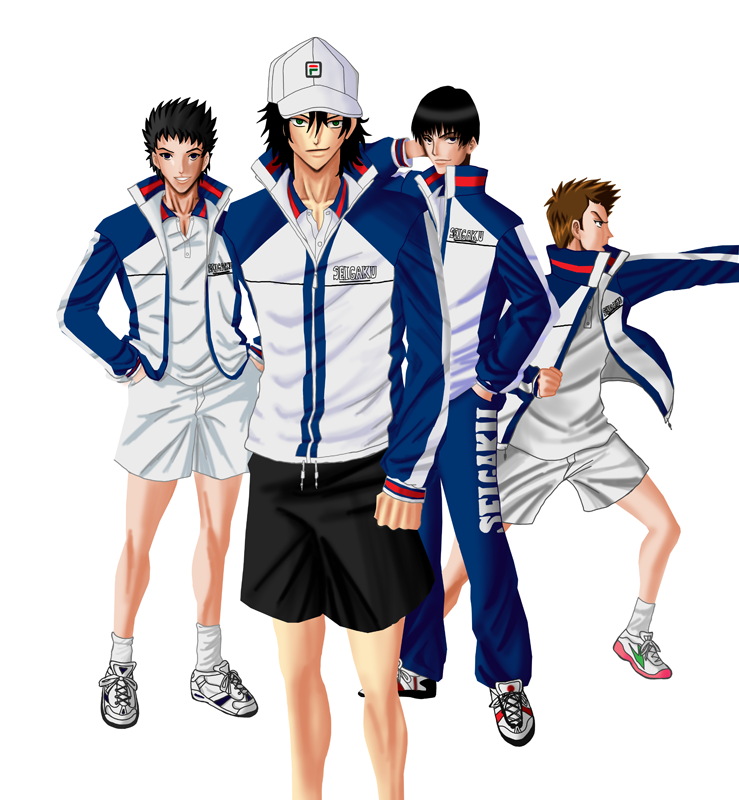 I am pretty sure this needs explaining. Uh, let's see. I said I'll do a fanart of the Seigaku first years as Regulars in their third year.
Ryoma has slightly longer hair because his father had them. There's something weird about his eyes. I think one of them is smaller or something, or just slanted. >/
Anyway, then there's Kachiro and Katsuo right behind him. I wanted to give Kachiro the same haircut he has in the series, but then decided a bit of change is nice and gave him the same haircut Sanada and Renji have.
Katsuo on the other hand has hair now. I thought giving him spiky hair would be funny (I seem to love doing that--I gave the same hair to Ishida in a fic once :D; ), then thought about giving him the same hair Momo has (it thought it'd be funny to have Katsuo have Momo!hair and Kachiro have Kaidoh!hair (thank you, Tenimyu! ♥)) but then I decided against it. That would be kinda creepy. >>
They both have blue eyes because I know Kachiro has them, but I wasn't sure about Katsuo, so I just made them blue as well.
And Horio is back there terrorising first years and didn't quite make the cool pose before the picture was taken. :P
Quite frankly, I was thinking of putting Tomo and Sakuno in this as well: Tomo would be fighting with Horio and Sakuno would hold Karupin, but I ran out of space. ;;
I think they look pretty good. Remind me to not be lazy next time. I didn't feel like doing the outline in ink because I knew I'd ruin the sketch (which I really really like), so I just scanned it and thought I could get by with a pencil outline alone. I was too lazy to do the outline in Photoshop, so I just coloured it... And then realised it looks ugly and since I already went through all the trouble to colour it, I halfway outlined it after everything was coloured already. Remind me to never, ever do that again. It's a pain in the ass and takes much longer than it would have if I had just done the stupid outline at the beginning.
And this is the reason I am not churning out fanarts one after another, folks. I'm lazy and colouring takes forever. >/
If anyone has a recipe of just slapping colours together, I'd be eternally grateful. >>
Oh, and don't think this was properly coloured or anything, but it took 10 hours anyway. See? >/
That said, the original thing was huuuuge (scanned in at 600 dpi) and I kept saving stuff, fearing it would crash my laptop. But dear Inui was a good boy. *pats laptop* ♥ If you don't have an idea how huge: the final product before resizing was over 8 MBs. >>
If anyone's interested, they can have a look at the sloppy colouring
here:
Edit:
Fixed Ryoma's Dumbo!ears and gave his hair hightlights.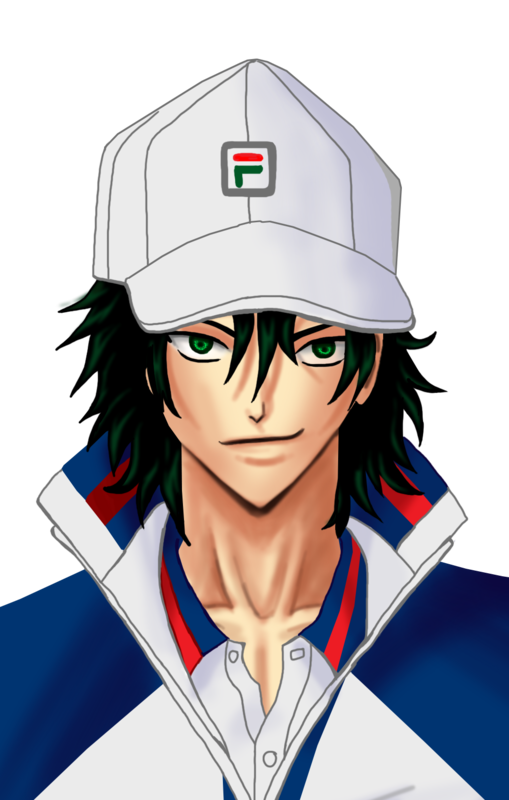 The picture in its original size
.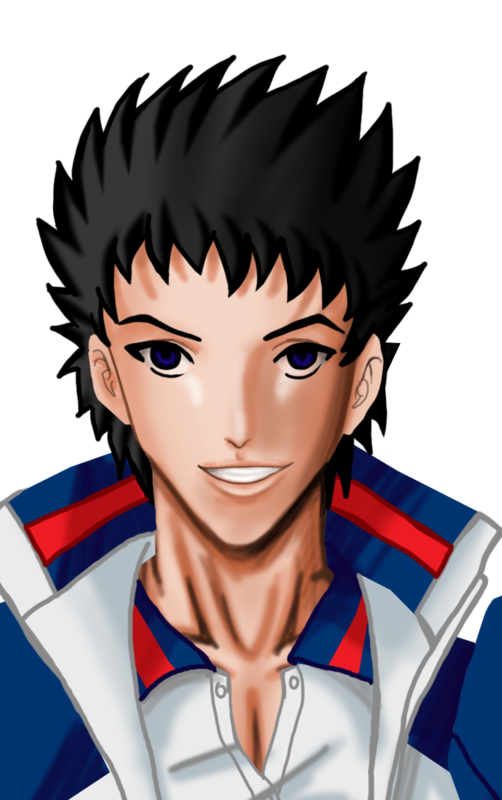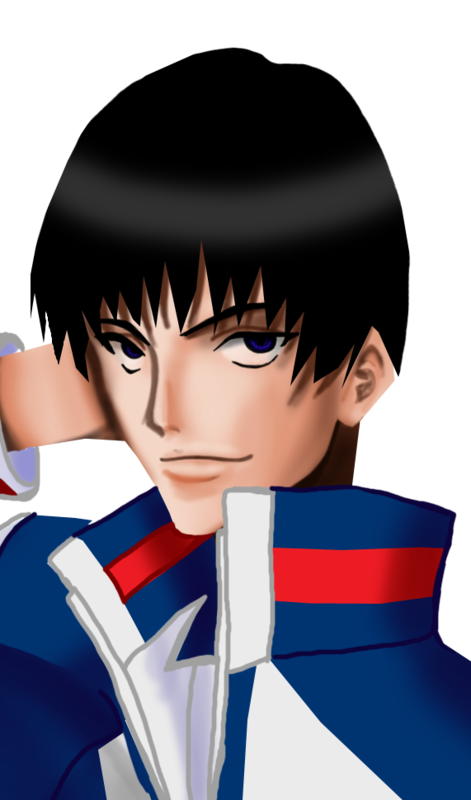 I'm so sad Kachiro turned out this way. He was so cute
in the sketch
.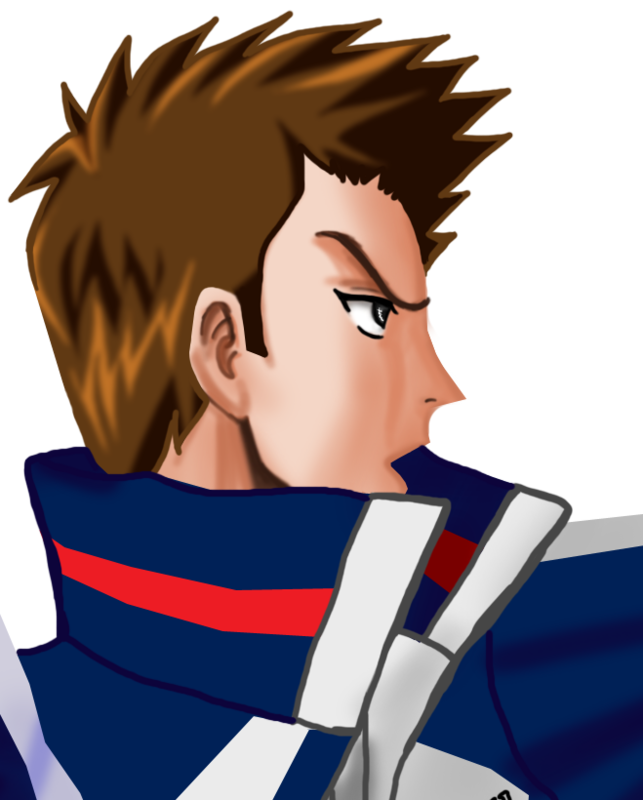 I am so amused how much like Kawamura Horio looks here. That was also one of the main reasons I decided against giving Katsuo Momo!hair: if I did, we'd have Ryoma, Momo, Kaidoh and Taka-san and nothing much would have changed. XD;
Edit:
Current Mood:

grumpy
Current Music: Tanishi Kei - Cosmos